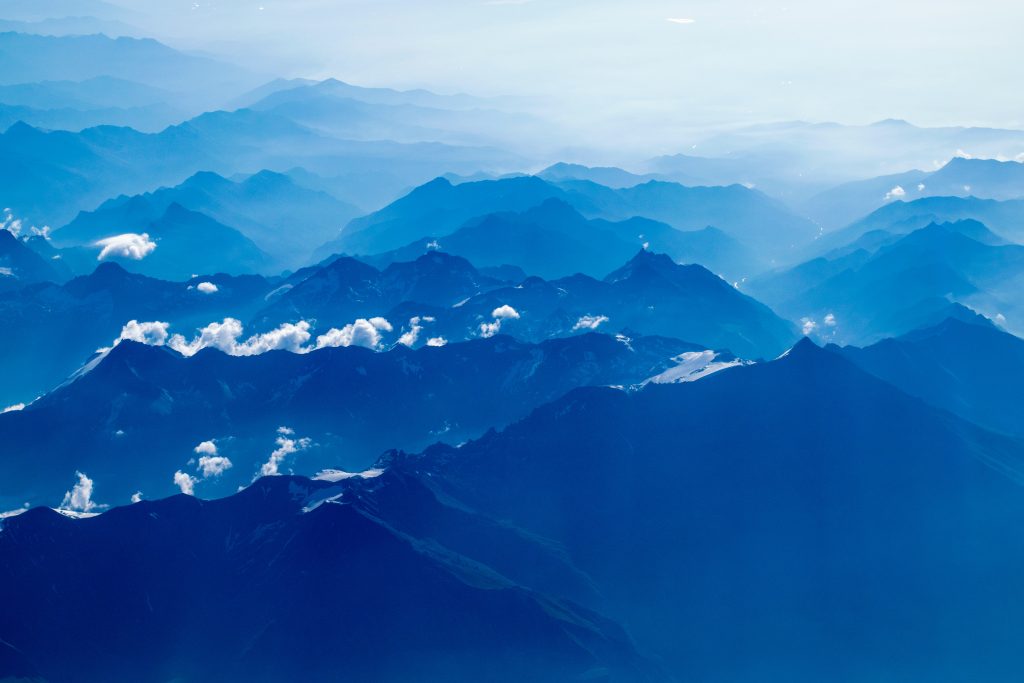 Morningstar Spirituality Centre:
Illuminating Pathways To Individual & Team Spirit
CREDENTIALS
Reverend Carolyn was appointed as a Designated Minister, by Clergy Support Memorial Church, in 2015, then as Spiritual Director in 2019 and became an Anointed Minister in 2020. Carolyn recently retired as a minister, having served for close to a decade in officiating spiritual / non-denominational ceremonies.
As Spiritual Director of Morningstar Spirituality Centre, Rev Carolyn continues her life-calling ministry, as a humanitarian, in facilitating diversity appreciation and helping in optimizing personal, professional and spiritual potential whether with individuals in life or with leaders or teams at work.
ACADEMIC QUALIFICATIONS
Diploma in Ministry
St. Francis Xavier University, Antigonish, NS – 2001
Certificate and Diploma in Adult Education
St. Francis Xavier University, Antigonish, NS – 2005
Graduate Certificate in Executive Coaching (Received Certified Executive Coach (CEC) designation)
Royal Roads University, Kingston, ON – 2009
PERSONAL SPIRITUALITY
Carolyn is a very spiritual woman of strong faith – she appreciates various aspects of world religions and spiritual traditions.
She believes in a Higher Power and refers to that Sacred Source as God, as well as Creator and/or Universe. She believes that everyone is a child of God, that all of us are – all of creation is – sacred, and that we all have Divine presence within – a soul.
Carolyn's spirituality stems from Indigenous ancestry on her father's side along with a Roman Catholic upbringing (her mother's chosen religion.) Carolyn's parents were very spiritual and taught that everyone – from any religion/race, etc. – is equal. With inclusiveness, diversity appreciation and acceptance being of key personal importance to her, belonging to Clergy Support Memorial Church — "a church without walls" — was aligned with Carolyn's values when she was a clergy member.
Personal/spiritual growth for Carolyn unfolds through daily prayers, practicing mindfulness/meditation, being coached, and attending webinars, etc. Her favourite books are in the self-help, self-empowerment, spirituality, and biography realms with favourite authors including Dr. Wayne Dyer, Anthony Robbins, Joel Osteen, Louise Hay, Brené Brown, and John Maxwell.
Whether in personal, professional and/or religious contexts, Carolyn feels our world would be a better place if everyone lived by 'The Golden Rule', in essence: treat others as we want to be treated — which she sees as being with love, care, understanding, compassion and respect.
AWARDS
2016 Wedding Industry Experts Award – placed 1st in Kingston, 2nd in Ontario, 3rd in Canada and 4th in the World, under the 'Most Popular New Officiant' category.
2016 South Eastern Ontario Wedding Awards – placed as a Top 3 Finalist in Wedding Officiant Category.
PASTORAL CARE – VOLUNTEER ACTIVITIES
Spiritual support has been extended to couples, individuals, and families for whom Carolyn has officiated ceremonies (whether weddings, baptisms or memorials/celebration of life ceremonies.) Apart from individual and/or couple spiritual coaching, Carolyn's pastoral care activities have been in the form of volunteering in leadership or membership roles that have the potential to reach and positively impact many people — particularly vulnerable and/or under-represented groups.
Within the health-care sector, she represents a community voice as an Advisory Council Member for the Centre for Studies in Primary Care (CSPC) Department of Family Medicine at Queen's University, Kingston, ON. She also has been a Co-Facilitator of a wellness program, and support group meetings, for individuals dealing with mental and/or physical, chronic and/or terminal health challenges, at Hotel Dieu Hospital, Kingston, ON.
As well, she is a former Director of Employment Equity, Kingston Chapter Board of Directors – Multiple Sclerosis Society of Canada. Following a decade-long career as a Human Resources professional, Carolyn became an entrepreneur in 2002. Business services include corporate training, executive coaching and motivational speaking. As the owner of Morningstar Centre For Engagement, Carolyn regularly volunteers services/reduces fees for financially challenged individuals/organizations. This has included providing workshops and/or coaching within non-profit organizations and Indigenous communities as well as mentoring student coaches. Through her natural abilities, and coach certification training, Carolyn listens with depth, facilitates creation of new insight and helps clients move forward, while enhancing personal, professional and/or spiritual growth. The framework she is trained in is applicable in all realms including executive/leadership coaching, career coaching, life coaching, spiritual coaching, etc.
Since onset of the pandemic in Canada, Carolyn has offered pro bono coaching to executives/leaders in healthcare and education environments and has been facilitating a monthly pro bono virtual forum for professional coaches to meet and coach each other. During this challenging time, coaches are supporting individuals in various challenging situations including job loss, over-work, health challenges, stress related to the pandemic, social justice issues, political unrest, etc. She mindfully created this "Coach Connection" group to support coaches as they provide support to others – a 'care for the care-givers' initiative.
Since September 2020, as part of the university's "Neighbours Helping Neighbours" program, I have been a Wellness Check-In Volunteer, offering phone and text support to students during isolation/quarantine periods in relation to the pandemic.
As of 2022, Carolyn is a Mentor with the Konnect Program, Queen's University, which involves providing leadership development to self-identifying women who are interested (or already involved) in entrepreneurship.
VOLUNTEERISM WITHIN PROFESSIONAL ASSOCIATIONS
International Coach Federation (ICF) – 2009 to Present – Carolyn holds the credential of Professional Certified Coach (PCC) through this organization and is in their registry as a Mentor Coach. Through volunteer contribution, she has written numerous blogs and articles published world-wide by the ICF, resulting in being acknowledged as a Thought Leader on Coaching Competencies.
World Business Executive Coach Summit (WBECS) – 2016 to Present – Carolyn is a volunteer Coach Facilitator and was named a 2018 Top Facilitator. In 2020, she was chosen to give a presentation to a global audience of professional coaches, addressing ways to thrive during the pandemic. Also, in 2020, Carolyn was chosen to join the WBECS Ethical Coach team — a volunteer opportunity providing coaching to women in leadership positions within NGO's around the world.
HOBBIES
Carolyn loves the performing arts, particularly singing and dancing. She has written all her life, has a passion for writing poetry, and plans to publish a leadership self-help book this year.
FIVE WORDS FRIENDS WOULD SAY BEST DESCRIBE CAROLYN
Caring, Fun-Loving, Generous, Spiritual and a Humanitarian.
Authorship:
Carolyn is in the process of authoring a self-help book for leaders to assist in maximizing individual potential and optimizing workplace engagement.
Watch for publication!
"The greatest wealth is health." Virgil